Laugh without leaking
Client: Continence Foundation Australia
The behaviour:
Incontinence is an issue that affects one in four Australians, but nobody talks about it and 80% don't seek help.
'Laughing' is a time when people suffer from incontinence and 'laughter' helps mitigate embarrassing topics. We formed a strategic partnership with comedian Bev Killick and the Melbourne International Comedy Festival, then featured Bev in a two phase digital campaign to:
1. Build awareness and decrease stigma.
2. Build women's knowledge and capability to exercise their pelvic floor muscles.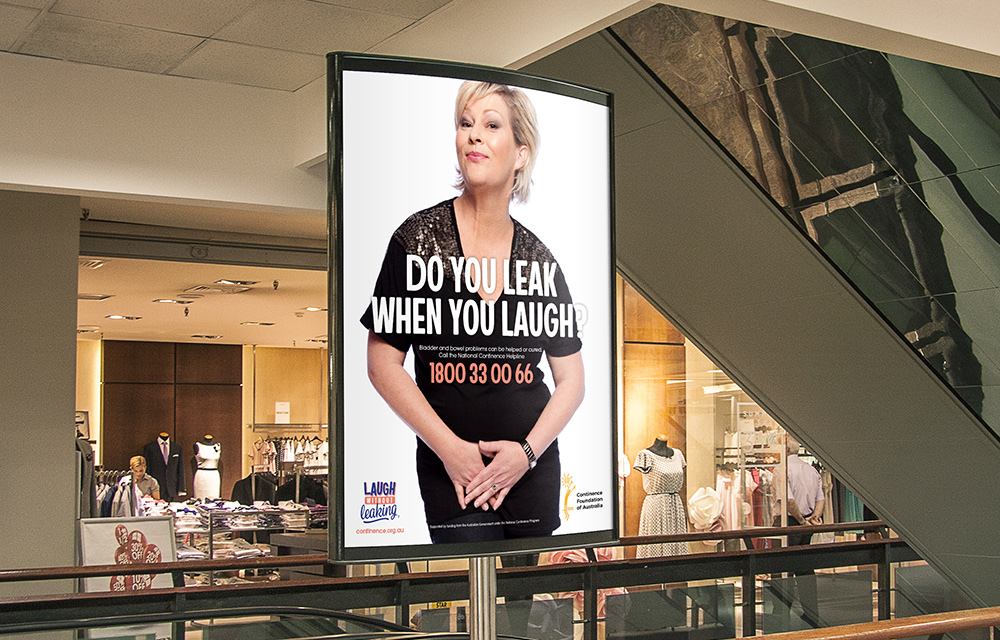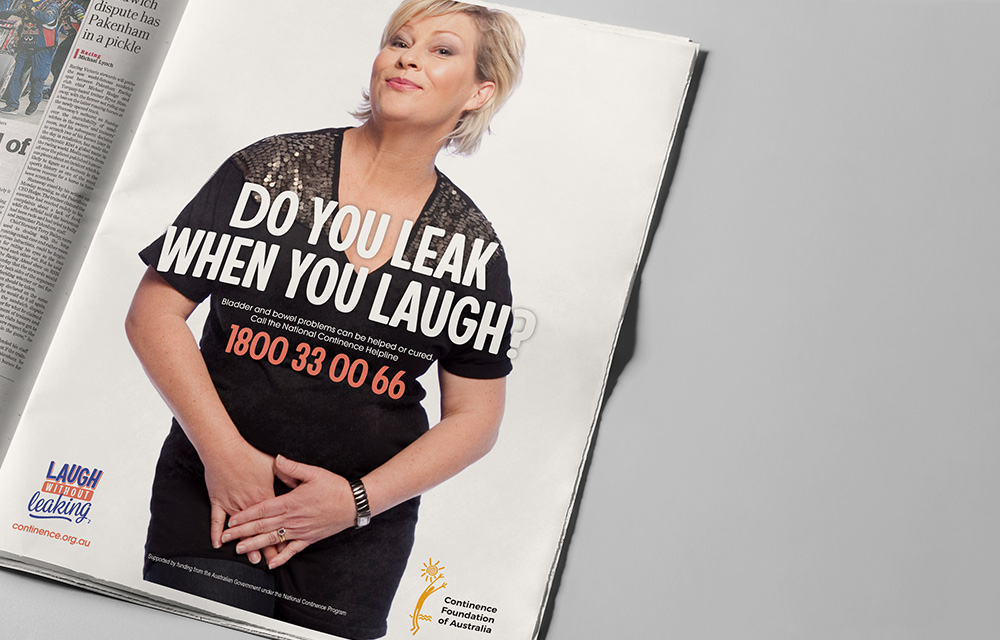 The change:
By "taking the piss" we reduced the stigma associated with incontinence and got women doing pelvic floor exercises.
More work that's inspired change.